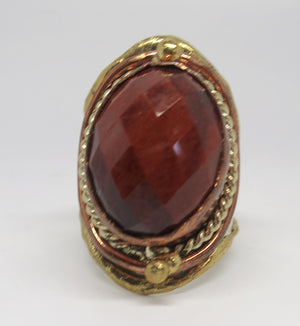 Allura Power Gems-Facemted Carnelian Ring
Sale price Price $ 26.50 Regular price
Carnelian boosts personal power. Carnelian helps you to manage your negative emotions such as anger, fear , rage envy, sorrow,and jealously. When these feeling are present, it is a good signal you need to work on this energy center.
Carnelian boosts vitality and sexual energy. It is great stone  for creativity and inspiration.
Immediate words that come to mind when thinking of Carnelian energy are: Courage,self-esteem,personal power, compassion.
Ring is adjustable with a large faceted premium Carnelian stone