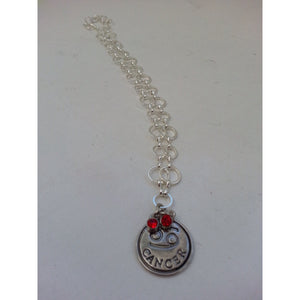 Astrology- Caring Cancer Power Pendant & Necklace
Sale price Price $ 12.00 Regular price $ 28.99
Are you
Emotional and loving?
Intuitive and imaginative?
Shrewd and cautious?
Protective and sympathetic?

Let the world know who you are...You are the caring Cancer !! A kind hearted creature of this beautiful earth.

This Astrological Cancer necklace with a beautifully accented ruby simulated Jewel birthstone will be sure to get attention and show you are proud of your birth traits. You are a loving friend,mate,and just great person overall!
Comes with 18 inch silver tone fashion chain.