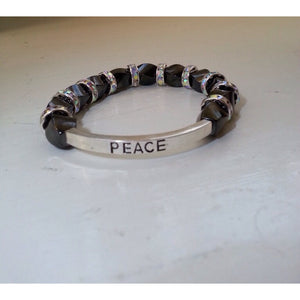 Triple Power Magnetic Hematite Clear Crystal Power Bracelet
Sale price Price $ 18.99 Regular price
Fashionable and functional. A specialized healing magnetic therapy bracelet to help relieve aches and pains.
Studies have continuously shown the power of magnetic therapy and the positive affect they can have on the body.. Some of the benefits include:
Help pain, inflammation, and swelling.
May alleviate symptoms of arthritis, Fibromyalgia ,and Carpel Tunnel.
Helps blood flow to combat muscle soreness and stiffness.
Hematite is associated with the lower root chakra. Benefits include
Relieve stress. Carry with you in times where you need calm, focused energy. If you are dealing with self esteem issues, Hematite may help provide the necessary strength you may need.
7.5 inches on sturdy stretch elastic for easy wear.