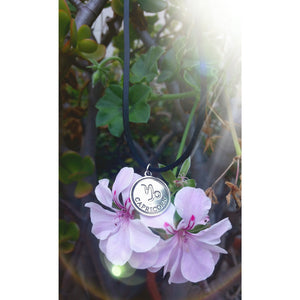 Zodiac Birth Sign Collar Stye Choker Necklace
Sale price Price $ 8.00 Regular price
Trendy & Simple! These are the two words that describe the Zodiac Birth Sign Collar Stye Choker Necklace. Made on a faux leather cord and features the birth sign of your choice that symbolizes your special sign that you have been born into.
Each Sign  of the zodiac represents your special astrological characteristics that make you the unique and special person you. Be proud of yourself and show off who you are!
Item comes in 14"in, 15"in, 16"in. sizes.